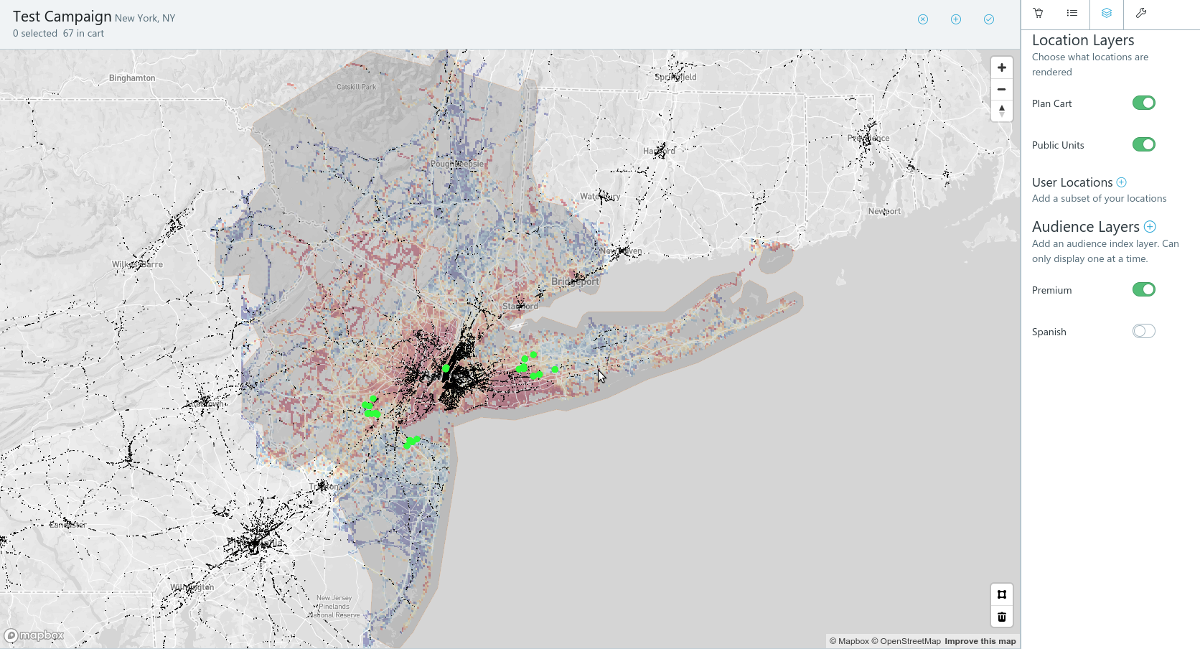 Location intelligence
for OOH

buyers and specialists.
Drive innovation for your clients through Mira's planning, optimization, and measurement capabilities.
Contact sales
Out-of-home
today
Today, out-of-home has a few issues that prevent it from realizing its full potential.
We believe that the use of data in out-of-home will accelerate its growth and make it a first-class citizen in media planning.
No Real-time Targeting
Broad, historical data is the best you can get. Day-parting is only so effective. Mira goes a step further and targets creative based on the real-time audience.
Unmeasureable
There is no comprehensive solution to understand how out-of-home affects real-world KPIs.
Ripe
Until recently, innovation in out-of-home was focused on increasing screen resolution. Now the sector is having a data and programmatic enlighment and sits at the precipice of its Cambrian moment.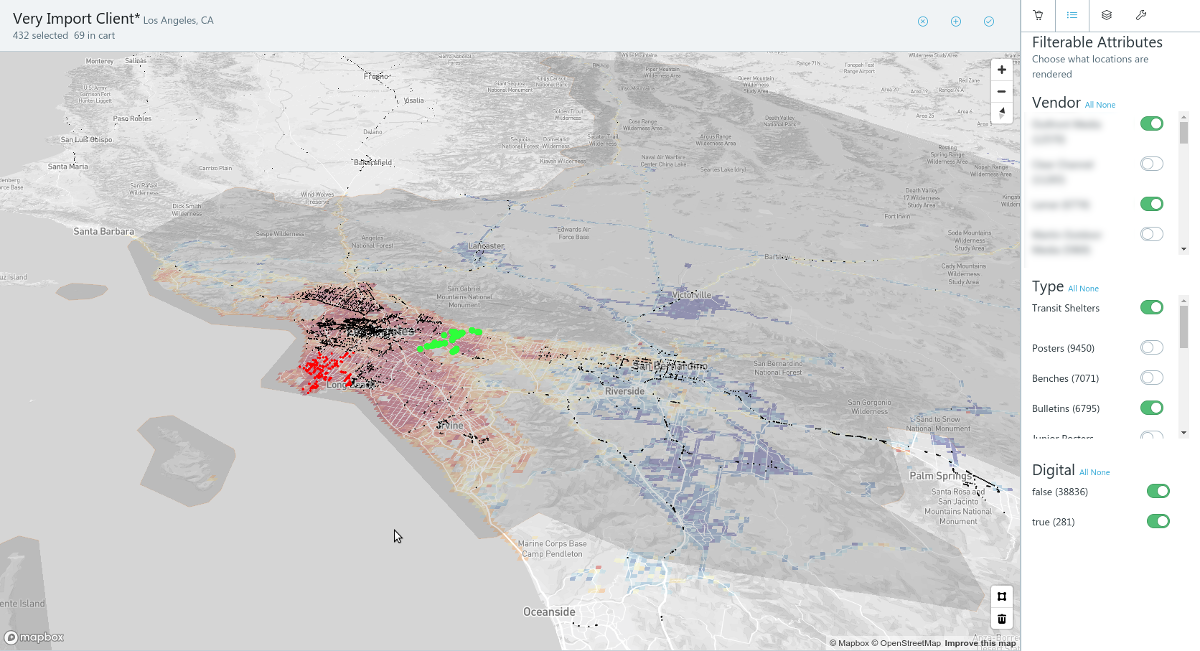 Audience
research

and media planning

Mira helps optimize campaign spend by determining where the most optimal units (static or digital) for a particular audience target are located.
Define audience targets
Choose from over 16,000 demographic and behavioral attributes available in Neustar to construct your audience. Or, onboard segments from your own DMP or CRM.
Visualize strength of audience
Across all markets and all vendors. See where in the world your audience pops.
Optimize your spend
Units in high-strength areas have a lower effective CPM, which ensures that your client's dollars go further.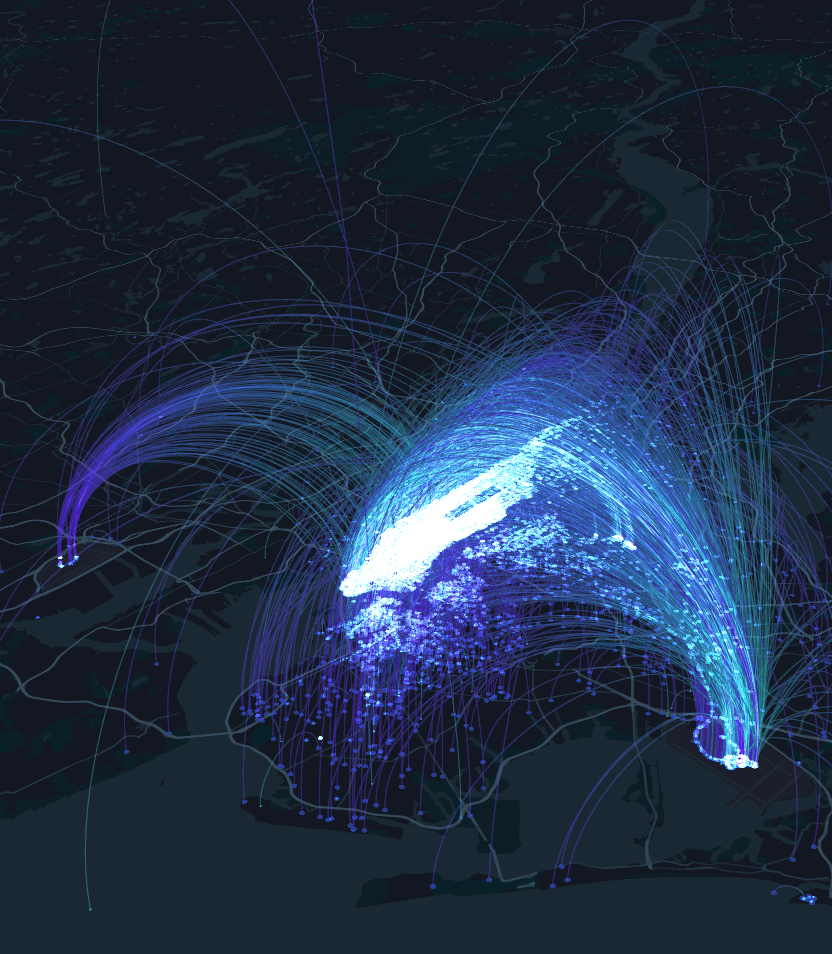 Measurement and
attribution
Prove you can help clients lift their KPIs
Design an experiment
We help you configure a control and test group (e.g. unexposed vs. exposed consumers) based on what you are setting out to prove.
Measure
Track a variety of conversion events, including: TV tune-in, walk-in conversions, brand recall, app installs, web conversions, and more.
Generate Reports
We package results in beautiful hosted or white-labeled reports and visiualizations.
Real-time

optimization

Dynamically change out creative based on the digital footprint of the crowd.
The right message
Customize messaging and creative for your disparate targets to deliver the most effective impression.
Pay for the impressions you want
Through our supply-side relationships, activate media only when your target is over-represented.
Shift dollars from Digital
Mira helps open the door to digital spends by allowing clients to reach the same audiences in out-of-home, without worrying about ad blockers and viewability.
Case Study
Mira ran a real-time optimized campaign with 50+ ads to reach two distinct audiences: Value and Premium Electronics Intenders.
The campaign was split into control and test periods in which ads were randomized and targeted respectively. We were able to show an increase in creative accuracy (validated using 3rd party historical data), and better allocate media dollars by reducing the effective CPM in the test vs. control.
Creative Accuracy

The most optimal creative was delivered for 96% of ad rolls.

Increase in Efficiency

Versus using a randomized strategy

Reduction in eCPM

The average CPM to reach users in the target audience decreased by 47% when compared to a random strategy.